The Underground Railroad (UR) reached its height between 1850 and 1860. The passage of the Fugitive Slave Act in 1850 made it more dangerous for those who helped slaves escape or offered them shelter. The consequence could be jail or a hefty fine. Here is a list of a few of the most prominent supporters of the UR.
Levi Coffin (October 28, 1798 – September 16, 1877)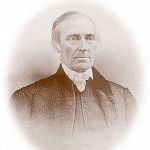 Coffin was a Quaker abolitionist known as the "President of the Underground Railroad" because of the thousands of slaves who passed through him on their way north. He was involved with the UR stations in Indiana and Ohio and his home was known as the "Grand Central Station of the UR". He was a wealthy businessman allowing him to provide funds for the UR operations. After the Emancipation Proclamation he formed aid societies that provided food, shelter, clothing and education to freed slaves.
Harriet Tubman (c.1820 – March 10, 1913)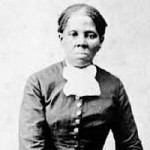 Born a slave in Dorchester County, Maryland Tubman is the most famous conductor of the UR nicknamed "Moses". In a decade she freed more than 300 slaves in 19 trips. Working with agents of the UR she was able to guide them to freedom. She communicated with them using coded songs and secret UR code. During the Civil War she served as a cook, nurse, scout and spy. She advocated for Civil rights for blacks and women and founded the Harriet Tubman Home for the elder. She worked all her life helping African Americans get on their feet.
William Still (October 7, 1821 – July 14, 1902)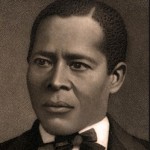 Still was a free African American born in New Jersey. His father was manumitted and his mother escaped slavery from Maryland. He taught himself how to read and write since he was prohibited from having a formal education. William Still was hired as a clerk for the Pennsylvania Society for the Abolition of Slavery and became an active participant in the UR activities by being a station master and providing funds. After the emancipation he organized and assisted in the Freedmen's Aid Commission, co-founded the first YMCA for black youth and homes for the aged and destitute children.
Frederick Douglass (c.1818 – February 20, 1895)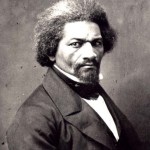 Frederick Augustus Washington Bailey was born in slavery, he taught himself how to read and write while a slave. He escaped in 1838 and settled in New Bedford, Massachusetts where with the help of William Lloyd Garrison became an agent and orator for the Massachusetts Antislavery Society. He published The Narrative of the Life of Frederick Douglass in 1845 and two other autobiographies. He ran his own abolitionist newspaper, The North Star and later the Frederick Douglass Paper. His home in Rochester, NY was the final station of the Underground Railroad before crossing to Canada. At one time he sheltered 11 fugitives in his home. He sought to influence policy and met with President Lincoln. During the Civil War he helped recruit African American soldiers for the Union Army. He advocated for women's rights.
Thomas Garrett (August 21, 1789 – January 25, 1871)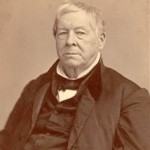 Garrett was a Quaker abolitionist born in Pennsylvania. He moved to Wilmington, Delaware where he became the director of the Delaware Abolition Society. His house was openly known to be the last stop of the UR in Delaware. He defied authorities but was never arrested but was fined $4,500 for helping a family escape. Harriet Tubman used his house as a station many times and he provided her with funds to continue her missions. According to his own counts he helped 2,700 slaves.
William Lloyd Garrison (December 12, 1805 – May 24, 1879)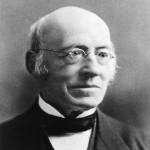 Garrison was the founder and editor of the influential abolitionist newspaper, The Liberator. He was also the founder of the American Anti-Slavery Society. Garrison required the total abolition of slavery and did not agree with the vision of gradual abolition. Garrison was a mentor of Frederick Douglass who after 8 years of alliance broke with him due to his radical views. Garrison was arrested and imprisoned in Georgia and had continuous death threats. Garrison nicknamed Harriet Tubman "Moses". He was always supportive of her and her UR activities by providing funds and shelter to runaways. After the emancipation he kept writing about civil rights for blacks and women on the Independent and the Boston Journal as well as in the Woman's Journal.
Sojourner Truth (c1797 – November 26, 1883)
Truth was born Isabella Baumfree in Swartekill, NY. Her first language was Dutch and learned English as an adult. She escaped with her infant daughter in 1826. In 1843 she changed her name to Sojourner Truth and devoted her life to Methodism and the abolition of slavery. Her best known speech "I ain't a woman" was delivered in the 1851 Ohio Women's Rights Convention. She worked in Ohio promoting the Antislavery movement in the state. Truth was not an active participant in the Underground Railroad but she did assist by helping slaves find new homes. From very early she sought political equality for women, opinion at which time was considered radical.
John Brown (May 19, 1800 – December 2, 1859)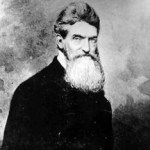 Brown was a white abolitionist who believed that armed insurrection was the only way to eradicate slavery. He carried out the unsuccessful Harper's Ferry Raid which led to his execution. Brown also conducted Bleeding Kansas. He was friends with Harriet Tubman who he called General Tubman. Tubman helped Brown recruit men for the Harper's Ferry Raid. Brown helped transport UR slaves to safety and helped them settle in their new homes.
Lucretia Coffin Mott January 3, 1793 – November 11, 1880)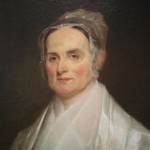 An American Quaker, Mott was born in Nantucket, Massachusetts. She was a teacher whose interest in women's rights began when she found out that men were paid three times more than women. Mott was a minister who helped found the American Anti-Slavery Society. After the passage of the Fugitive Slave Act her house became a station on the UR.
Asa Drury (July 26, 1801 – March 18, 1870)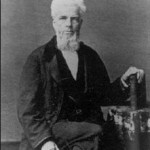 Drury was a Babtist minister and teacher at the Granville Literary and Theological Institute. He established the UR station in the Granville campus and organized the 1836 Ohio Abolition Convention.
Other interesting articles about slavery
Category: Underground Railroad